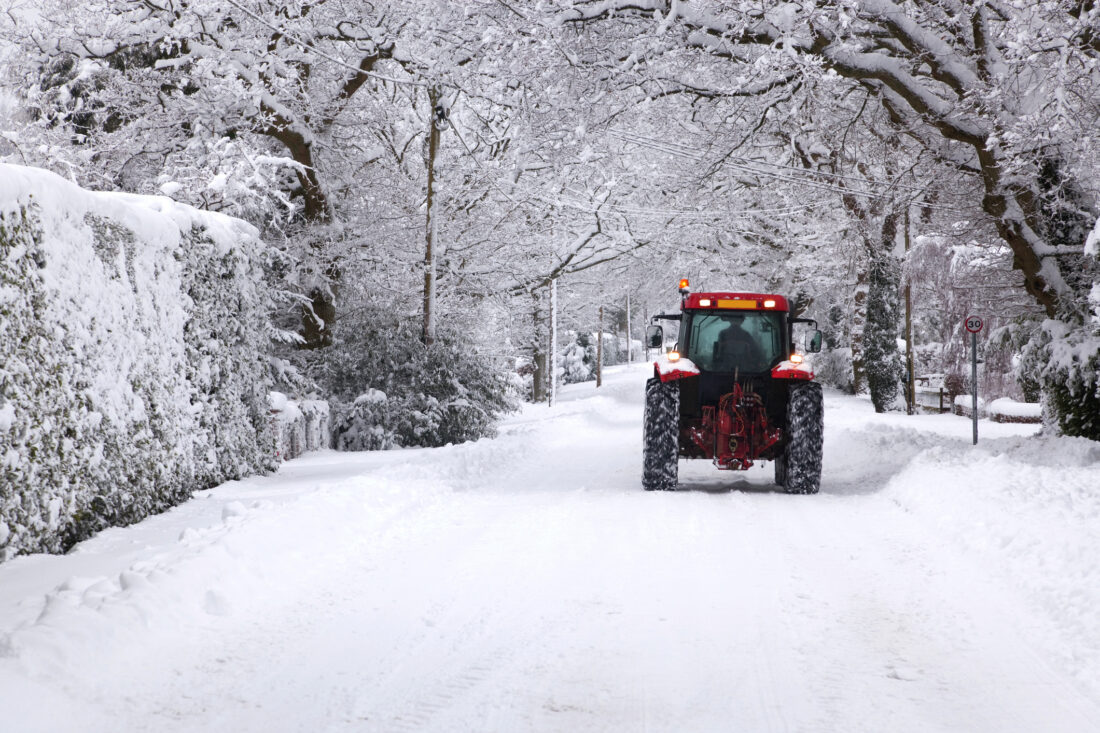 Preparing Vehicles for Winter

As the weather changes and evenings draw in, it's worth taking precautions for when you head out and about on the road.

Here are some tips from one of our insurers, Allianz: –

Prepare Ahead

Going into the winter is the best time to service a vehicle, however as a matter of precaution you can also carry out your own checks:

– Routinely checking the concentration of anti-freeze in the coolant system and bringing it back to the correct winter level

– Making sure the windscreen and wiper blades are in order and that the screen wash is topped up

– Check all lights are working and replacing any faulty bulbs

– Check the car battery and replace it at the first sign of trouble

– Check the brakes are working well

– Check the tyres are in good order and if in any doubt, take them to a garage

Before setting off

It may seem elementary but we all lead busy lives and can easily forget the simplest of things, so it is always good to remind ourselves:

– Decide if the journey can be postponed

– Check the weather forecast and any travel updates for your route

– Give yourself extra time for your journey

– Have plenty of fuel

– Let someone know where you are going and your ETA

– Remember that stopping distances will be less so drive cautiously

– Pack an emergency kit, here are a few idea;

Warm Clothing, blankets
Hot drink and snacks
Ice scraper and spray
Reflective triangle
Torch
Fully charged mobile phone
Driving in the Dark

There are several things you can do to ensure your safety and the safety of others:

– Check your lights insider and outside of the vehicle to make sure all are fully functioning.

– Driver slower, as poor visibility means that you may not see a hazard or another road user straight away. Driving slower means that not only do you have more time to stop you allow yourself more time to react.

– Take regular breaks if you are driving long distances as the risk of falling asleep is higher in night conditions.